The Town of Medina is in northeast Dane County, Wisconsin. The Town was established at a meeting held April 4, 1848 at the residence of Louis Morrill in Bird's Ruins. After several name changes Bird's Ruins became the Village of Marshall which is in the central area of the Town of Medina. The 2016 estimated population of the Town was 1386. The Maunesha River meanders through the Town and a significant portion of the Marshall Millpond lies in the Town. Riley-Deppe Park is situated on the Marshall Millpond in the Town of Medina off STH 19.
Advisory Referendum Results
216 – Yes
286 – No
Proposed New Town Hall/Garage Information:
Results of Oct 6, 2021 Vote for New Town Hall/Garage below: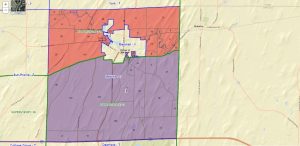 Click the link below to visit the Medina Facebook Page
REGISTER TO VOTE ABSENTEE!

Upcoming Elections:
April 5, 2022
August 9, 2022
November 8, 2022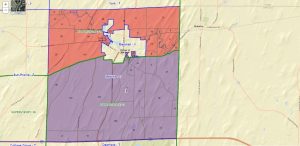 Medina Recycling/Trash Center Open on
 Saturday's

8 AM – 3 PM
(Open Year Round on Saturdays)
TEMPORARY WASTE / RECYCLING CENTER PROCEDURES:
In the interest of keeping you, your neighbor and the Attendant safe; the Waste/Recycling Center Attendant will be monitoring the number of persons depositing trash at one time. We are strongly encouraging Town residents to purchase a Town of Medina Trash Punch Card to reduce any cash exchange. PUNCH CARDS WILL BE REQUIRED BEGINNING MAY 1st, 2020.  The cost of the card is currently $30.00. You can purchase your card from the Waste/Recycling Attendant or at the Town Hall.
2021 ELECTRONICS RECYCLING:
Due to a fee increase for Electronic Recycling, the Town of Medina will not be supplying an electronic recycling dumpster for 2021.  A link for recycling electronics and locations where they are accepted may be found by clicking DaneCountyCleanSweep.com located below.
 For a Price List and Other items they will accept, please click the following link: DaneCountyCleanSweep.com
%