The Town of Medina is in northeast Dane County, Wisconsin. The Town was established at a meeting held April 4, 1848 at the residence of Louis Morrill in Bird's Ruins. After several name changes Bird's Ruins became the Village of Marshall which is in the central area of the Town of Medina. The 2016 estimated population of the Town was 1386. The Maunesha River meanders through the Town and a significant portion of the Marshall Millpond lies in the Town. Riley-Deppe Park is situated on the Marshall Millpond in the Town of Medina off STH 19.
NEW WEBSITE
COMING SOON!
NEW TOWN WEBSITE
Click the link below to visit the Medina Facebook Page
REGISTER TO VOTE ABSENTEE!

Upcoming Elections:
August 9, 2022
November 8, 2022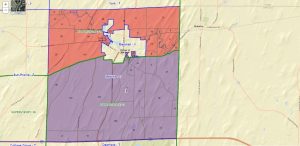 Medina Recycling/Trash Center Open on
%